We Keep Palm Bay, FL Windows and Screens in the Best Possible Shape
We at AA Window Repair thoroughly understand why people choose to live in Palm Bay, FL. As local business owners, we're familiar with the area's natural beauty.
We also know it's easier to appreciate that beauty from the comfort of your own home when all your windows are in good condition. You don't want the beautiful view you paid for ruined by cracks in your windows.
Thanks to our pros, that's not something you need to worry about. We're on hand to meet all your window repair needs, offering the following key services:
Palm Bay, FL Window Repair Services You Can Count On
Broken Glass Repair
Broken window glass doesn't merely prevent you from enjoying the gorgeous views your home would otherwise offer. It can also be a safety hazard. This is true even if the break-in your window only appears to consist of a minor crack. Don't make the mistake of assuming this is the type of damage you can wait to repair. Even small cracks can compromise the structural integrity of all a window's glass, making it more likely to shatter without warning.
Along with putting you and your loved ones at risk of sustaining cuts from broken glass, a window that shatters without warning leaves your home vulnerable to the elements and potential intruders. Guard against this by calling our team the moment you notice any broken glass in your windows. We have the expertise and experience necessary to fix the problem fast.
Window Hardware Repair
The glass isn't the only component of your windows that can fail over time. Various parts may also need repairs eventually. For instance, you may notice that one of your windows won't shut, won't open, or slams shut without warning. These are all problems that indicate the need for window hardware repair service.
This isn't a task you can handle yourself. Depending on the nature of the problem, you might accidentally shut the window on your hand or another body part when attempting repairs. Again, a slamming window could also shatter, potentially resulting in even more significant injuries.
Stay safe by scheduling window hardware repair service with our experts. They'll identify the cause of the problem, addressing it efficiently and thoroughly.
Sliding Glass Door Repair
Don't be fooled by our company name! We don't merely specialize in window repairs for Palm Bay, FL. We're also available to handle your sliding glass door repair needs.
Just like a window, a sliding glass door may become difficult to operate over time. There are many reasons this can occur. When it does, give us a call. We'll thoroughly check all the major components to determine precisely why your sliding glass door isn't working as it used to. Once we've determined the cause of the issue, we'll know exactly how to fix it.
Screen Repair
Screens play an important role in the lives of virtually all Palm Bay, FL homeowners. Throughout the year, they keep out bugs and other pests, while allowing you to enjoy the comfort of cool breezes.
You obviously can't enjoy these benefits if your screen is broken. The problem is, this can easily happen due to the violent storms that sometimes strike our area.
This is yet another issue we can address. Get in touch as soon as you realize you need screen repair services.
Proudly Offering Window and Screen Repairs to Palm Bay, FL Homeowners
AA Window Repair is a local, family-owned business. That means we treat our Palm Bay, FL customers like the neighbors they are. All you have to do is check reviews from our former customers to learn we're genuinely dedicated to providing the best service possible. For more information, contact us online today.
You Can Count On Us!
Having broken glass on your windows or sliding glass door can be alarming and you want it fixed right away! AA Window Repair & Glass offers flexible appointment times with same day appointments available in many cases.
Our courteous and professional screen repair technicians are experienced and ready to handle any type of screen repair you can throw at them.
You can rest assure that your satisfaction is always 100% guaranteed!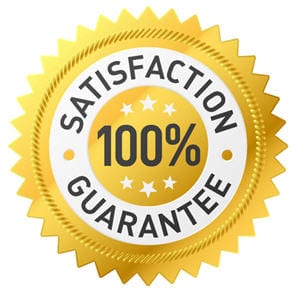 Broken Glass Replacement Gallery