Melbourne, FL Window Repair Experts Help in Numerous Ways
If you're looking for a beautiful place to live, you could do a lot worse than Melbourne, FL. At locally-owned AA Window Repair, serving homeowners throughout the area, we understand why many are drawn to this community. We also understand that it's much easier to appreciate living here when your windows are in the best possible condition. That's why, as neighbors, we strive to provide unbeatable service. The following are some of the key ways in which we help you keep your windows free from damage:
Broken Glass Repair In Melbourne FL
You likely don't need to be told that broken glass in a window can be very dangerous. This is true even if the damage consists of what appears to be a minor crack. Even small cracks may compromise a window's structural integrity. If you try to repair it on your own, more glass could break without warning, putting you at risk of major injury.
You of course can't ignore broken glass in a window. Until it's repaired, it will pose a risk to anyone in your home or on your property. It will also prevent your home from being fully insulated. Because outside air will get inside, you'll be forced to run your HVAC equipment more often, resulting in high energy bills.
That's fortunately not something you need to worry about when you call AA Window Repair. We'll respond promptly, making the necessary repairs and replacing the damaged glass. The result? You'll be much safer at home, and you'll save a lot of money on bills in the long run.
Window Hardware Repair
The glass is by no means the only component of a window. If other components fail, a window may slam shut without warning, or it might not open at all. Either way, these are problems that need to be fixed sooner rather than later. A window that slams shut could shatter. A window that won't open is, of course, a nuisance that prevents you from letting in fresh air. It could also break if you try too hard to open it.
Luckily, our experts know how to identify the cause of these problems, and fix them efficiently, ensuring your windows always work as intended.
Sliding Glass Door Repair In Melbourne FL
Sliding glass doors are directly exposed to the elements. Thus, it may come as no surprise that they can often stop working properly over time. They may scoot, hop, or refuse to even move at all. Of course, a sliding glass door that doesn't actually slide serves no real purpose.
It's also not a problem you need to simply put up with. If your sliding glass door isn't working properly, give us a call. We'll get it back in perfect condition in no time.
Screen Repair
Screens play a very important role in Melbourne, FL homes. Throughout the year, they allow in cool air, while also keeping the numerous bugs that populate the area out of your home. Sadly, due to stormy weather, they can also be prone to damage.
Do any of your screens have holes or tears? As with broken glass, these need to be fixed right away to protect your home from pests and the elements. Get in touch with us to fix the damage fast.
Why Melbourne, FL Residents Hire Us
To better understand why you should trust AA Window Repair to provide these services, we encourage you to check our various online reviews. You'll find we've impressed numerous customers over the years. That's because, as a locally-owned business, AA Window Repair is run by professionals who appreciate the importance of delivering the best possible service. For more information, contact us online today.
You Can Count On Us!
Having broken glass on your windows or sliding glass door can be alarming and you want it fixed right away! AA Window Repair & Glass offers flexible appointment times with same day appointments available in many cases.
Our courteous and professional screen repair technicians are experienced and ready to handle any type of screen repair you can throw at them.
You can rest assure that your satisfaction is always 100% guaranteed!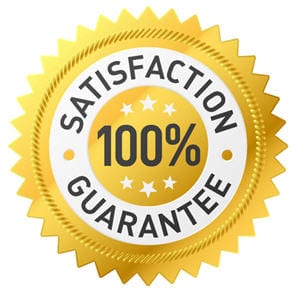 Broken Glass Replacement Gallery